Published on
Feb 11, 2021
February 11 is International Day of Women and Girls in Science, declared by the United Nations. This day celebrates and reinforces women's achievements in and contributions to science. At Parallax, we value each of our team members and want to highlight some of our very own women in science. We asked them to provide insight into their role at Parallax, as well share their notable experiences, challenges and perspectives. Here's what they had to say: 
Logistics Coordinator and Building Manager, Micky Barrera 
Micky builds the physical test scenarios to stress test science and/or technology produced by Parallax's industry and government customers.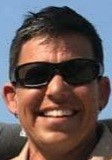 Q: Tell us about yourself and your role here at Parallax. 
A: I have been the logistics coordinator for Tech Warrior Enterprise since 2018. My background includes four years in the Navy, working aspects related to Naval helicopter and coalition operations, various construction work, and I am a retired firefighter/paramedic. While I do not have a formal science degree, I have an extensive background in various fields of work which support the creation of technology stressing scenarios. These scenarios utilize new and developing science and technologies foreseen to be utilized by military and civilians. I work hard, I am a "hands on" individual, and I enjoy doing my part for the advancement of science and technology. 
Senior Research Scientist, Amanda Christensen
Amanda advances science and technology for the betterment of our world by bridging unique paradigms.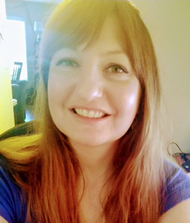 Q: What do you want future women and girls of science to know?  
A: You're a woman in science, own it. Be you, be a woman, be a woman in whatever way is true to you. We all have both feminine/intuitive and masculine/analytical sides. Let whichever side feels natural come out. It may be different day to day, but that's okay. Play big and let's create this new world by owning who we are and being who we are.  
Senior Research Psychologist, Mary Frame 
Mary's main responsibility is to assist Parallax customers with development of novel research projects focusing predominantly on human factors in applied intelligence, surveillance and reconnaissance. This includes experimental design, data analysis, and dissemination of results at domestic and international conferences through academic journal publications. Additionally, Mary assists with generating innovative research and development within Parallax, pursues new funding opportunities and works to advocate for others' research ideas and interests within the company.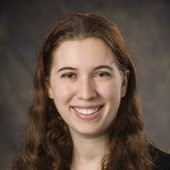 Q: What do you see on your calendar or in your tasks that gets you excited about the work you do? 
A: When looking at my calendar, the things that get me most excited about the work I do are meetings for establishing Parallax's Office of Innovation and Commercialization and working research meetings with my intra-company colleagues and external customers. The most fulfilling thing about my job is working with wonderful collaborators from a wide variety of interdisciplinary backgrounds. This multi-disciplinary expertise affords us the opportunity to study more sophisticated research questions than we could pursue through our own individual expertise and labor alone. I greatly enjoy hearing my colleagues' ideas and want to help figure out how project goals, no matter how unusual or ambitious, can be achieved. I look forward to working research meetings since they have the benefit of driving forward progress toward the development of deliverables, which I find productive and personally satisfying. 
Director of National Engagement, Kathleen Gilpin 
Kate reaches out to universities, small businesses and local/regional economic development organizations across the country to offer them an opportunity to join the U.S. Air Force's Small Business Innovation Research ( ) and Small Business Technology Transfer ( ) programs technology and innovation ecosystem, primarily through the / funding program.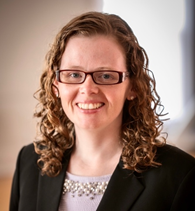 Q: What was the worst thing that you've been told on your journey and what did you do to overcome it? 
A: One day, as a freshman at Rochester Institute of Technology, my physics professor asked me why I came to office hours since "girls fail anyway."  
Q: Who were and/or are your mentors on this journey?
A: My Dad is, by far, my biggest inspiration in all of life, but especially in science. He had a PhD in geology and worked as a prominent research materials scientist. I admit I am biased, but others would agree with me that my dad was one of those naturally brilliant people who excel in so many different things. I grew up near the Pocono Mountains in Pennsylvania and skiing was a frequent occurrence in our house throughout the years. I loved going on these ski trips, which is even more impressive considering the car rides to and from the mountain consisted of random pop-quizzes from Dad on chemistry, math, physics, geology and biology. Add in a little competition amongst my brothers and you have the makings of a future career in science. 
Senior Systems Engineer/Air Vehicle Operator, Kate Heilner 
Kate flies unmanned aircrafts with 8 to 20-foot wingspans in support of U.S. Air Force research activities. She loves being out in the field and developing concepts to showcase technologies.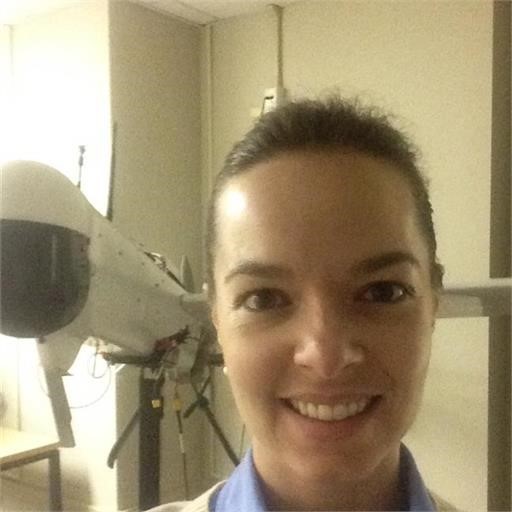 Q: What do you want future women and girls of science to know? 
A: You don't have to be inherently good at subjects to master them. I was terrible at math in high school, but I recently earned an A in Calculus II. If something interests you, or if you are curious, go after it! Learn how to do it because I can't wait to work with you!
Program Manager and U.S. Air Force Liaison, Erin Holden
Erin helps lead the Academic Partnership & Engagement Experiment program, or , managed by Parallax Advanced Research for the U.S. Air Force. She works the program management functions and liaises between the company and the U.S. Air Force customers.
Q: What was the best thing you've been told on your journey? And what did you do to put it to action?
A: The best thing that I have heard on my journey is that sometimes you have to pivot in your career and, even during that timeframe, if you feel like it's not for you or you are bit lost, continue to soak it up, learn from everything (good and bad) and everyone around you because at the end of the day it will set you up greatly for your next step. Find a great mentor and take the knowledge and lessons you've learned and become better in your career for it!
Research Analyst, Anna Maresca
Anna contributes to the experimental design, execution and analysis of research conducted by the Human - Machine Teaming (HMT) team at Parallax.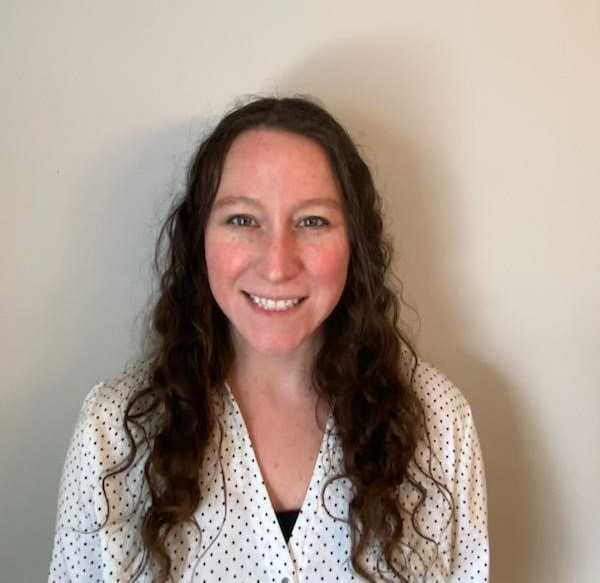 Q: What do you see on your calendar or in your tasks that gets you excited about the work you do?
A: A task on my calendar that makes me excited about the work I do is having volunteers scheduled to participate in on-going research experiments. It tells me that the "ball is rolling" for that project. I've been conducting experiments with the HMT team since I started in 2012. I love being in the lab and interacting with participants. I believe that conducting research ethically and with solid experimental procedures in place is vital to any successful research. It is exciting when you get to the point in your research that you can start recruiting participants and collecting data to test your hypothesis or a new technology. I consider the experimental design process and data collection to be one of the best parts about my job.
Organizational Research Analyst, Angela Smith
Angela researches innovation ecosystems at the intersection of government, academia and industry to identify potential for strategic investments in new venture, commercialization and modernization initiatives.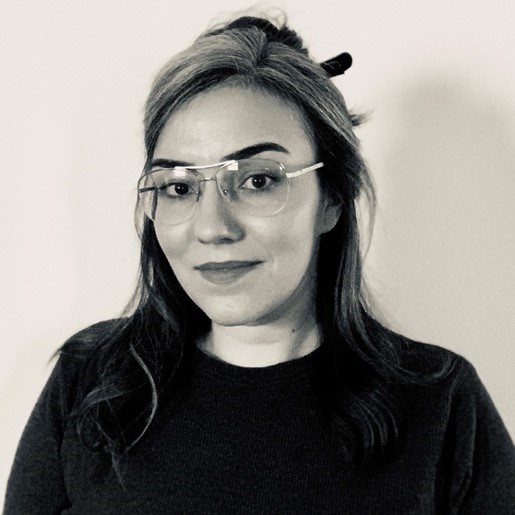 Q: What do you see on your calendar or in your tasks that gets you excited about the work you do?
A: I look forward to each work week knowing new doors can open for me at any time. Parallax has a culture of honoring intellectual curiosity, which is a priority for me. Even as a newer addition to Parallax, I've been encouraged to explore areas of interest adjacent to my work on the analytics team. Just last week, I joined Parallax's cross-functional Innovation and Commercialization Office. I love having abundant opportunities to nurture my "learner" disposition.
Southwest Liaison, Kelly Stafford
Located in Albuquerque, NM, Kelly works on the program and oversees outreach to small science and technology businesses, startups and spin outs, and R1 and R2 universities in the American Southwest (comprised of New Mexico, Texas, Oklahoma and Arizona). Her goal is to bring fresh, new and diverse perspectives and innovations into the U.S. Air Force Small Business Innovation Research ( ) and Small Business Technology Transfer ( ) programs pipeline.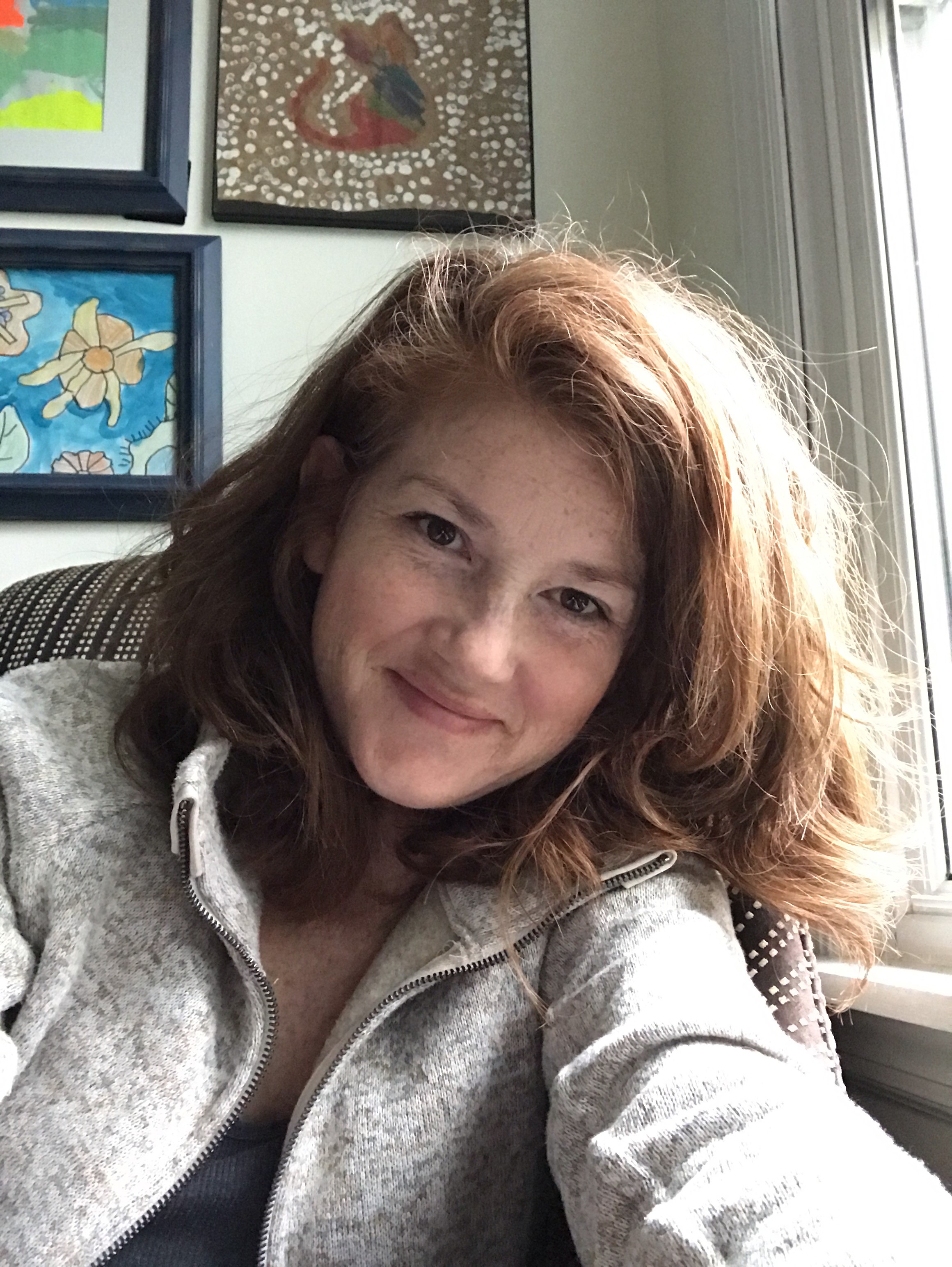 Q: What do you see on your calendar or in your tasks that gets you excited about the work you do? 
A: I know every time I see a calendar filled with meetings with small science and technology business startups or spin outs that it's going to be a good day. This is not an exaggeration! When an entrepreneur has a great idea, their excitement and energy radiates, even across virtual channels, unbound by the obstacles of a global pandemic! I eat that up and I want to jump right on board with them. These individuals never fail to be candid and bright, full of questions and eager to learn. They are appreciative, they are creative, they are sharp, they love what they do, and I always leave the call inspired by their spirit and captured by their optimism. Helping them get where they need to go is hands down the most rewarding part of the work I do. 
Much of our success at Parallax is owed to our amazing women of science, and we are thrilled to celebrate them. Subscribe to our mailing list to stay up to date on more Parallax highlights and featured news!