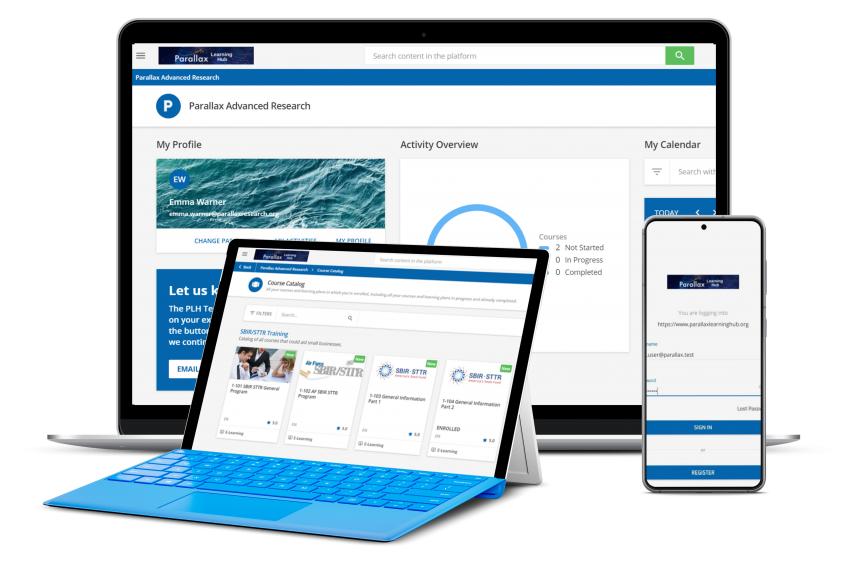 Parallax Learning Hub:
The Parallax Learning Hub is a learning content management system owned by Parallax Advanced Research and is the central repository for all training, education, learning, and development products sponsored by Parallax and its programs.
Enrollment in Parallax Learning Hub is free and does not require a user watch the full suite of videos in one go. Instead, you may elect to visit specific modules on topics that are of interest to you in whichever order is best suited for your individual learning experience.
The Parallax Learning Hub features:
Bookmarkable eLearning courses; pick up where you left off each time you log into the Parallax Learning Hub.
Instructor-led training courses and webinars.
Interactive instruction with Q&A capabilities, comments, and forums.

The MOOC features:
Dynamic lessons on the Department of the Air Force SBIR/STTR program, including

an SBIR/STTR Overview

DAF SBIR/STTR Fundamentals

Pitching 101 & Pitching Tips

Slide Prep Tips

Partnering Opportunities with Primes

Creating your story

Contracts vs. Grants

U.S. Air Force Roles and Responsibilities

Connecting in the U.S. Air Force

Pitch Days

The Memorandum of Understanding

Transitioning from Phase I to Phase II

Finance, Budget, and Accounting Considerations

Self-paced and achronological courses that work with anyone's schedule and can be taken in any order, unless stated otherwise.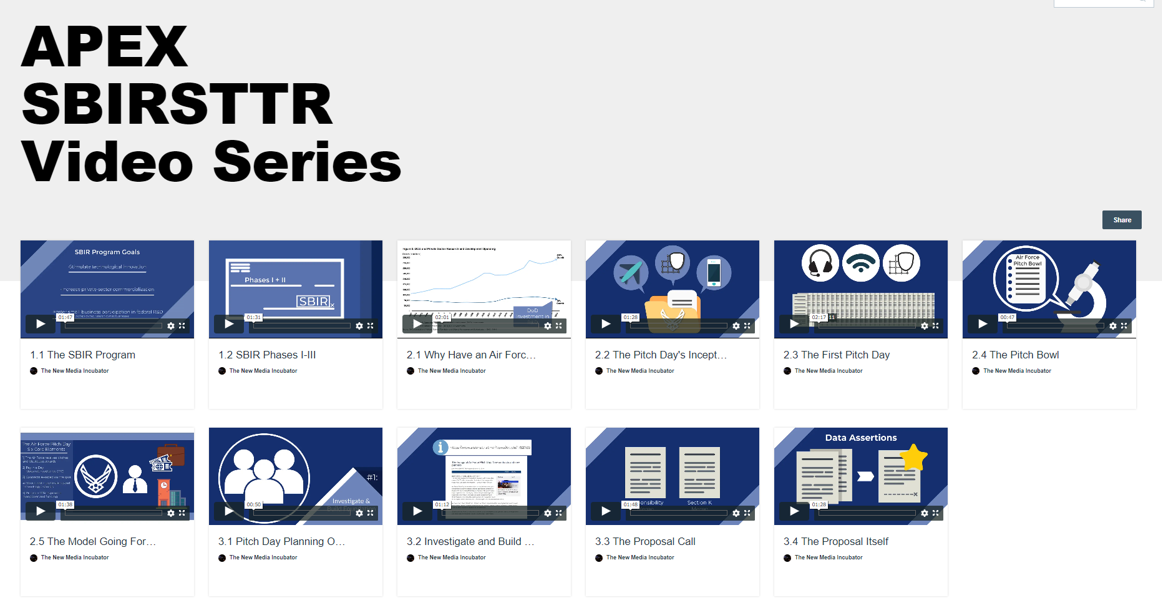 Usability
The Parallax Learning Hub can be accessed from PC, iOS, and Chrome systems. Chrome is the suggested browser for desktop. When using any mobile device, the Parallax Learning Hub app is preferable to an Internet browser.