Parallax develops cutting-edge command and control for a variety of autonomous systems. Our national and international test development and execution expertise includes test scenario development, airspace approval requirements, test execution, and post-demo analysis support. Our test and evaluation of system performance and goal demonstration features a wide array of trained unmanned aerial vehicles (UAV) pilots with Department of Defense (DoD) sensors expertise and thousands of hours of simulation and flight demonstration experience. Our software development and vehicle interface expertise and demonstration of multi-vehicle and sensor control make us a leader in this field. Our work with the Air Force Research Laboratory Command and Control system development is particularly noteworthy as we were able to transform a test and evaluation capability for a single platform into a multi-Service, multi-platform capability that is making its way into operational use.
Autonomy/Unmanned Systems Command and Control (C2)
Parallax operates a robust Command & Control (C2) program for unmanned aircraft systems (UAS). Our UAS team has well over a decade of experience in UAS systems testing in support of the Air Force Research Laboratory and has conducted thousands of hours of testing in numerous environments. This includes work on the evaluation of advanced control and display systems for semi-autonomous, remotely piloted aircraft that is critical to the development of C2 systems that enable a single operator to control multiple UAVs.
Our core capabilities include:
Testing

Control algorithms
Autonomy
Flight integration testing
Hardware in the loop
Human-machine teaming/interfaces
Data Links
Payloads

Concept of Operations Development

Surrogate or actual hardware
Operationally relevant simulations and flight activities

Mobile Test and Evaluation Center (MTEC)

Self-contained and mobile
Includes operator stations and networks for flight testing
Allows single operator control of multiple UAS simultaneously
Has simulator/simulation capability
Allows for an operator in the loop testing and development
Usable across Group 1-5 UAS testing, development, and evaluation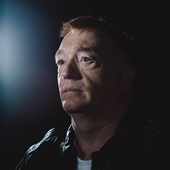 UAS Business Concepts Director
Scott Swanson