Envisioning what's possible means taking views in Parallax.
Innovation requires multiple perspectives. Imagining a future composed of intelligent teams – composed of humans, artificial intelligence, autonomous systems, and other complex entities – means looking at them from every angle.
Envisioning what's possible means taking views in Parallax.
To advance thinking and push research further, we must start at the center. Between where we are and where we're going. Between what's known and what's unknowable. And from the center of a network of world-class organizations and institutions whose work connects right here.
Because advances don't belong to one domain, they're the result of critical partnerships. Progress doesn't happen when you stand alone, but when we advance together.
Together with academia, we accelerate innovation that leads to breakthroughs. Together with the government, we tackle critical global challenges and deliver new solutions. Together with the industry, we develop groundbreaking ideas and speed them to market.
This is where everything comes together.
This is why Parallax is here.
Here, in the center of the country, we can see beyond the limits of our borders. Here, at the confluence of research and requirements, we can see every step it takes to transition. By examining multiple viewpoints, we can see more and see further.
At Parallax, all we see is possibility.
PARALLAX ADVANCED RESEARCH​​​​​​​​​​​​​​
Drive impact
We are a force multiplier. We take the resources and talents of our team, partners, and clients and multiply their impact for the greater good.
Act with integrity
Integrity is at the heart of everything we do. Our team upholds the highest standards of ethical, transparent behavior, even when no one is watching.
Innovate bold solutions
We create value for our stakeholders by working at the leading edge of technology and thought leadership. We lean into big challenges with out-of-the-box thinking to address problems without precedent.
Pursue diversity of people and thought
We are committed to creating an intentional environment where all voices are heard and valued, and where everyone is encouraged to think creatively and challenge the status quo.
Collaborate everywhere
Together, we are greater than the sum of our parts. Through collaboration, we can achieve more than we ever could alone.
Commit to personal growth
We are dedicated to supporting everyone, helping them realize their full potential. Through significant investment of resources, we provide opportunities for everyone to thrive at the highest levels.


Triple Helix Model of Innovation
Parallax Advanced Research leverages the Triple Helix Model of innovation (Adapted from Etzkowitz & Leydesdorff (2000)) to develop academic-industry-government partnerships that lead to novel innovations that advance the United States' science and technology enterprise. The Model involves facilitating partnerships between academia, industry, and government and specifically connecting academic-industry capabilities and research with the federal government to fulfill imperative national security needs and technical gaps.
According to Dr. Frank DiGiovanni, Parallax VP, Disruptive Solutions, the model serves as the company's North Star.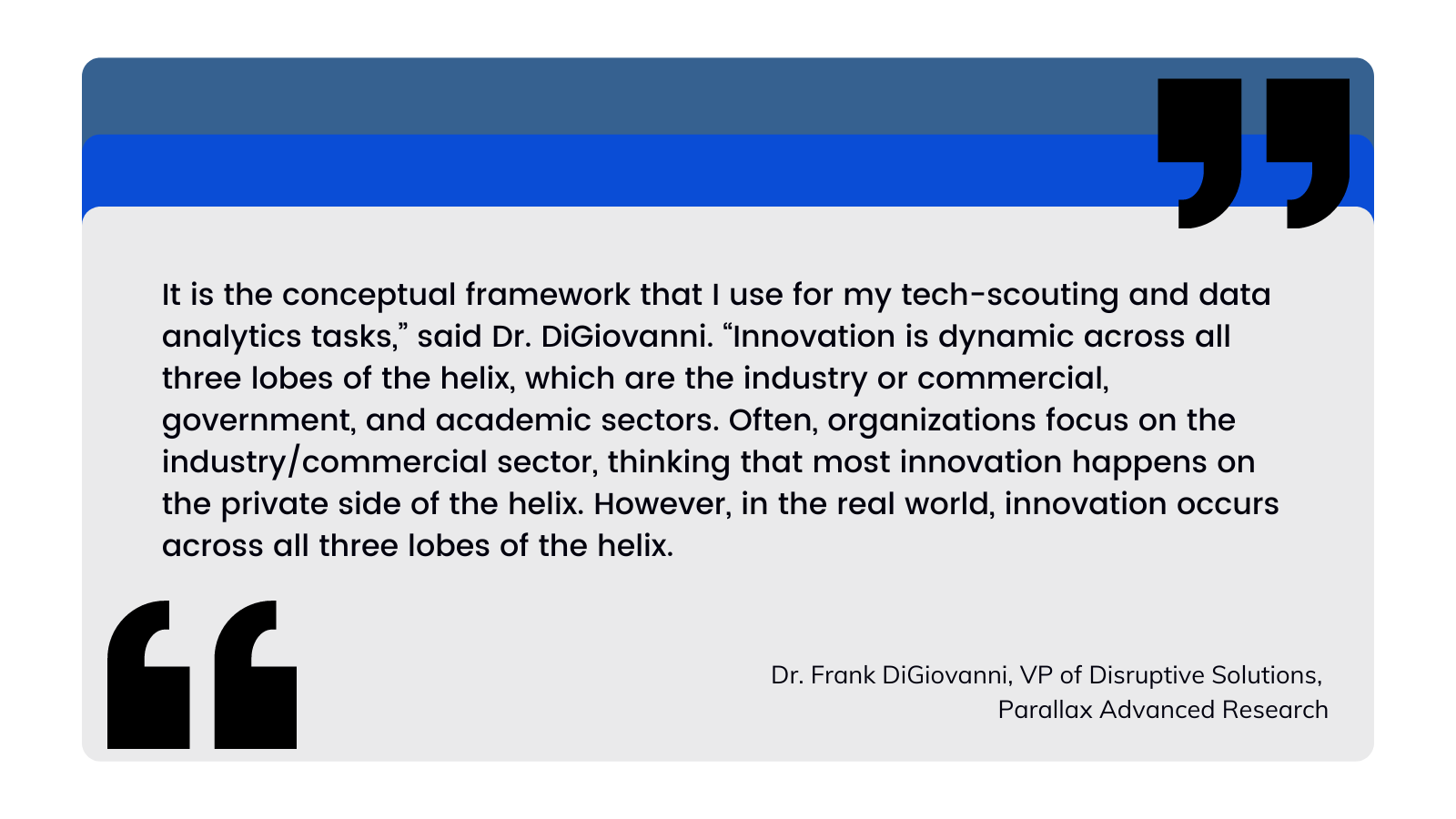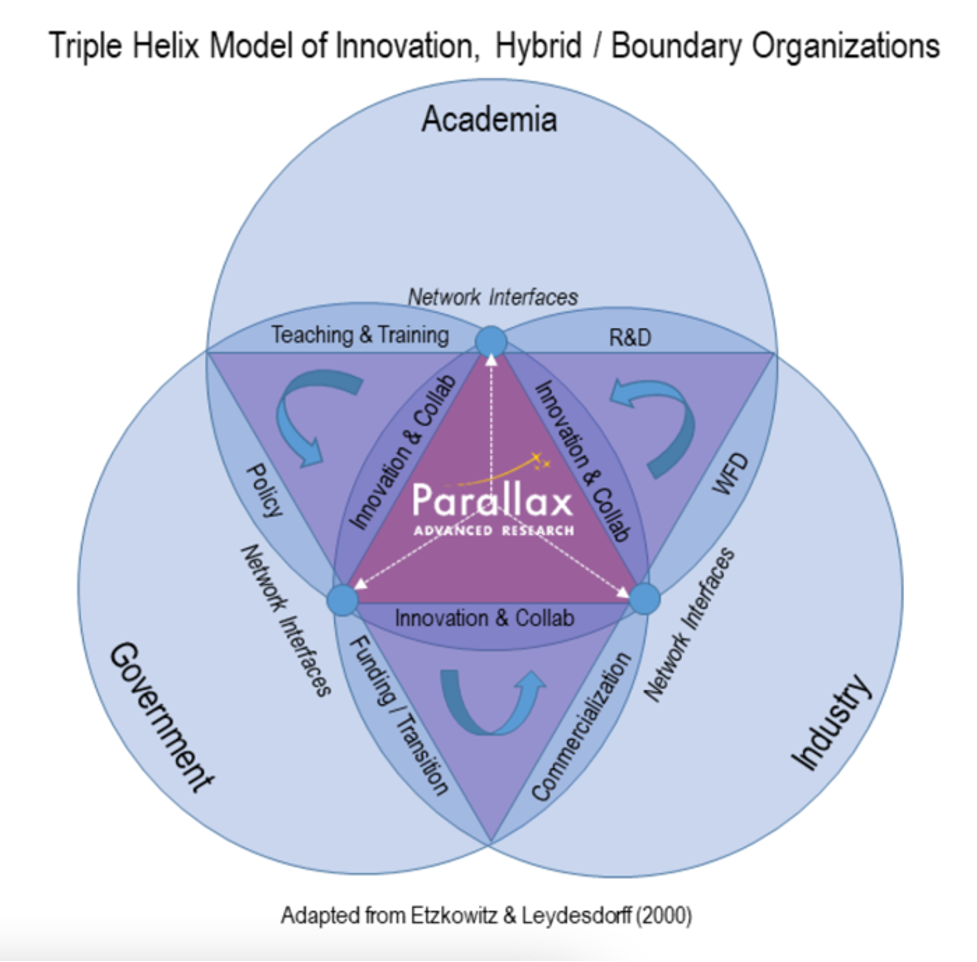 Contact us for more information about our company!