Parallax manages a suite of entrepreneurial support programs on behalf of U.S. state and federal agencies. These programs include the Ohio Federal Research Network (OFRN), Academic Partnership Engagement Experiment (APEX), and Launch Dayton. These programs engage with, build, and connect a nationwide network of high-performing teams and collaborators from academia, industry, and the government.
OFRN is a flagship State of Ohio-focused research and development program established by Parallax and the Ohio Department of Higher Education in 2014. OFRN's mission is to stimulate Ohio's innovation economy by funding research and development projects that meet federal laboratory requirements and building a statewide university and industry collaborations.
We solve critical state- and federal-level challenges at the intersection of government, industry, and academia using the Triple Helix innovation model. This model combines resources, competencies, and perspectives from different sectors to drive innovation and new creative solutions; anchors and cultivates innovation ecosystems within a region; engages in boundary-spanning activities between academia, industry, and the government; and resolves interface and translational failures between sectors. We engage in team formation activities linking academic, industry, and government partners through public-private partnerships, innovation hub coordination and alignment, and technology transfer and transition activities that accelerate the transition of technology over the "valley of death." We operate in non-traditional ways with non-traditional partners to maximize opportunities for partners to succeed.
13 spinout organizations created
$51.4 million invested by the State of Ohio + 1:1 Cost Share

$355.7 million in follow-on funding

35 projects funded
Our research networks continue to grow through agreements with 21 Ohio universities and community colleges.
---
APEX is a first-of-its-kind program that aims to enhance partnerships between the Department of the Air Force and academia nationwide in support of the U.S. Air Force Science & Technology 2030 Strategy. APEX is a Department of the Air Force (DAF) partnership intermediary agreement.
APEX provides resources, education, and training to academic researchers and small business innovators throughout the U.S.A. who are interested in participating in or applying for funding from the Air Force Small Business Innovative Research (SBIR) and Small Business Technology Transition Research (STTR) programs. APEX's goal is to make a major leap forward in Department of the Air Force defense technology innovation and development.
APEX's Discovery & Engagement team works to expand the DAF innovation ecosystem by outreaching to universities and small businesses across the country, engaging with them throughout the entire SBIR/STTR process, and helping them successfully identify appropriate stakeholders for their technologies. APEX works extensively with Vice Presidents of Research, Tech Transfer Offices, and Principal Investigators from universities, as well as entrepreneurs from small businesses of all technology readiness levels.
APEX's SBIR/STTR Process Navigation Team consults SBIR/STTR applicant cohorts throughout the application process, hosts webinars focused on reviewing various aspects of the proposal generation and submission process, and helps entrepreneurs along the journey of transitioning their technology to DAF stakeholders. The team also facilitates matchmaking, where traditional and non-traditional universities are connected to small businesses from coast-to-coast.
APEX's Data Analytics team identifies collaborators, innovators and technology opportunities and active connection programs whose research is poised to impact DAF challenges and requirements well in advance of potential solicitations and recruit them into the defense research and development ecosystem.
Another core APEX service is the matchmaking capability, where the APEX team connects traditional and non-traditional universities to small businesses from coast-to-coast. APEX's strong data analytics capability enables the creation of intelligent, dynamic teams that complement each other's strengths for the purposes of creating technologically innovative and commercially viable solutions that enhance the lives of warfighters by improving safety, efficiency, and effectiveness.
---

Parallax supports local entrepreneurs through its Launch Dayton team. The foundations of this work started in 2016 and were formalized in a partnership with other entrepreneurial support organizations in 2019. That partnership, known as Launch Dayton, is focused on building an intentionally inclusive community that celebrates and supports Dayton Region entrepreneurs. The Launch Dayton network has grown to include 22 organizations that support more than 1,000 entrepreneurs and small businesses in the Dayton Region.
Launch Dayton's resources are tailored to match the entrepreneur, the industry, and the business stage. The Launch Dayton team provides an easily accessible environment, high-caliber programming, and a connected network of champions, mentors, and resource providers to enable entrepreneurs to succeed in their pursuits.
Parallax's Launch Dayton team is committed to the vision of the partnership and building an equitable entrepreneurial ecosystem. The team has supported nearly 300 entrepreneurs through its programming since 2019, 58% of which have been women, 49% minority, and 10% veterans.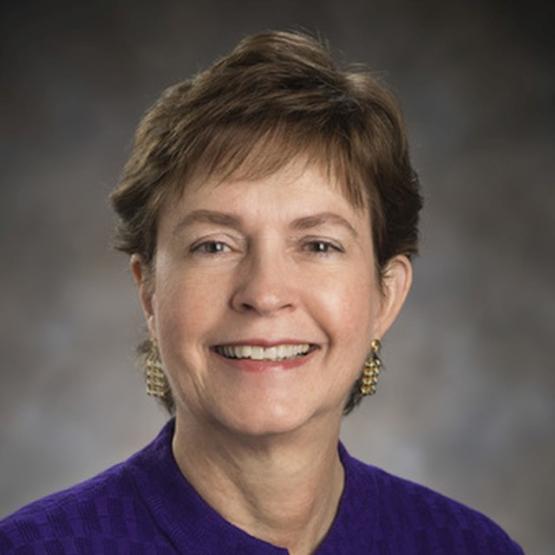 VP & Division Manager, Innovation & Workforce Development
Mary Margaret Evans