The Intelligence, Surveillance, and Reconnaissance (ISR) Team collaborates closely with analysts to provide guidance and leadership in ISR efforts for our customers and stakeholders. We remain up-to-date on ISR and Intelligence Community (IC) workflows, tools, and the constantly evolving landscape of personnel. We also engage with external users to leverage their expertise in the design and deployment of ISR tools. With a collective experience of over 100 years in IC and ISR work, our team has proven to be an asset to our customers, ensuring the right focus, expertise, and guidance are brought to supported efforts.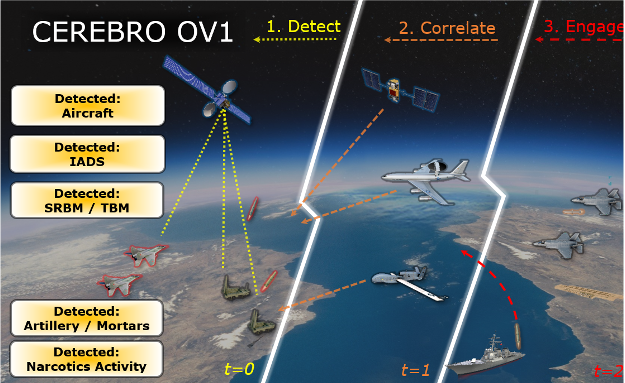 Parallax's Multi-Domain ISR Focus Areas:
All-Source Intelligence Analysis:
Our team specializes in all-source analysis, encompassing various areas within the intelligence field. We possess a comprehensive understanding of the IC, ranging from unit-level to combined theater-level analysis. We excel at integrating different intelligence disciplines to meet the requirements of commanders. Additionally, we explore methods to automate data sources, thereby enhancing analysis capabilities.
Geospatial Intelligence Analysis:
Drawing from extensive experience at national and tactical levels, our team possesses a deep understanding of geospatial intelligence. We provide valuable guidance for ongoing and future missions, contributing to improved analysis in this domain.
ISR Tool Evaluations, Scenario Development, and Training:
Our team actively participates in the development of new ISR tools. We create scenarios for tool evaluations and training, leveraging the expertise of former ISR instructors and discipline leads within the ISR community. We have a track record of successfully evaluating and validating the efficiency of new tools and methods to enhance analysis capabilities.
Technical Problem Areas:
Our ISR applied research expertise spans a broad spectrum of problem areas, including: 
Airborne ISR asset management and exploitation

IC Sensor Exploitation

NASIC Analysis
NGA Analysis

Air Operations Center

DCGS Analysis

Intelligence Instruction

Intelligence Gaming and Simulation
Intelligence Exercise Scenario Development and Support

Modeling and Simulation input
VP & Divison Manager, Research, Development, Testing, and Evaluation
Dr. Darrell Lochtefeld