Published on
May 22, 2023
In the competitive world of business and innovation, recognition for exceptional talent and dedication is highly coveted. Erin Holden, Parallax Advanced Research Program Manager, is a remarkable professional who recently joined the prestigious ranks of the Dayton Business Journal 40 Under 40 honorees. In an exclusive interview, Erin shares insights into her career journey, the challenges she faced, and her approach to balancing personal and professional life while striving for excellence. Let's dive into Erin's inspiring story and discover the lessons she has learned along the way.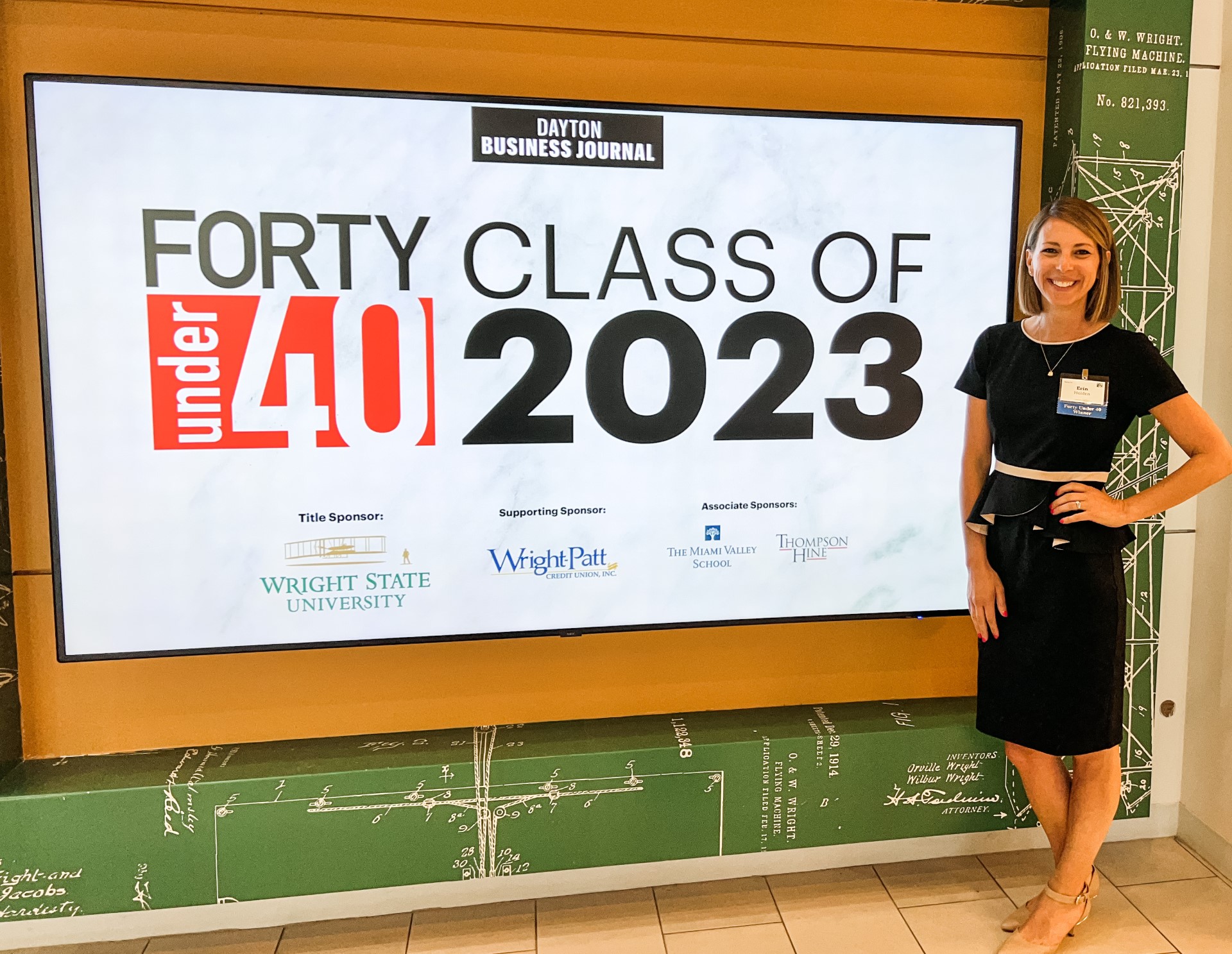 Reacting to the Honoree Announcement: 
Erin's journey began with doubts and uncertainties, but her perseverance and determination pushed her forward. 
"I was at the office when I received the email, and I teared up. I thought back about 5-10 years ago when I was very uncertain about how my career path would look and paused to think how incredibly grateful, I am for the support I have had around me." 
Key Factors for Success: 
Erin recognizes the value of seeking guidance from seasoned professionals and leveraging their expertise to navigate her own career path. 
"Having determination in what I do daily, even when things were unknown and surrounding myself, leaning on, and listening to people that are more experienced than me has been a key factor in my success." 
Overcoming Challenges: 
Erin's willingness to learn from her failures and seek support from her network helped her overcome a challenging experience and emerge stronger than ever. 
"Taking a risk that ended in failure provided an incredible growth opportunity. I worked hard, gained input from several trusted people, and carved my path back to what I felt was the correct direction." 
Balancing Personal and Professional Life: 
Erin acknowledges the difficulties of maintaining work-life balance and emphasizes the importance of support systems and effective organization to manage personal and professional commitments. 
"It's not easy! I balance my personal and professional life through teamwork with my husband, working for an accommodating company such as Parallax, have having a keen sense of organization. I also realize that sometimes balls will drop and that's okay, I'm human." 
Advice for Young Professionals: 
Erin encourages young professionals to embrace continuous learning, embrace their mistakes as growth opportunities, and cultivate a strong support network. 
"Allow yourself to learn something new whenever possible, learn from mistakes, and surround yourself with an incredible support system both personally and professionally."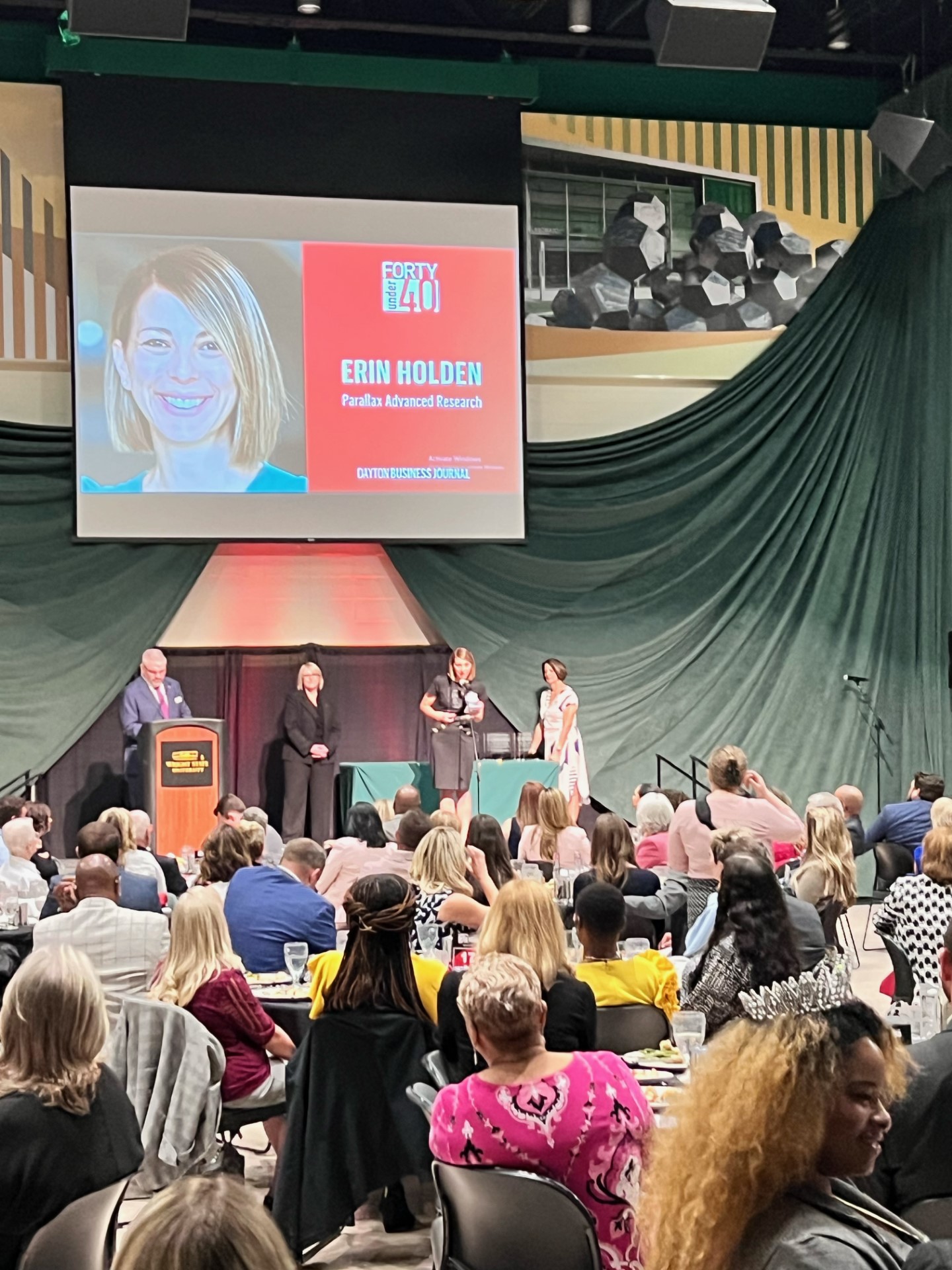 Staying Motivated and Striving for Excellence: 
Erin's passion for her work fuels her motivation, while staying informed and collaborating with others drives her pursuit of excellence. 
"I firmly believe that if you are passionate about what you do, you will continue to be motivated in your work. Specific items I do to stay motivated and abreast of thought leadership in my industry include reading news articles related to my field, networking as much as possible, and seeking input from coworkers and mentors." 
The Most Important Career Lesson: 
Erin's career journey has taught her the importance of embracing unexpected detours and finding growth and learning opportunities along the way. 
"How you build your career is a marathon, not a sprint. Continue to learn as much as possible and find growth in each wave. It will not always go as you plan, but that isn't always a bad thing." 
Passionate Projects: 
Erin finds fulfillment in her work by actively contributing to projects that push the boundaries of innovation and make a positive difference for the United States Air Force. 
"What I am passionate about is working alongside my team of experts to find innovative technologies across the country that will positively impact the United States Air Force!" 
Impact of Being Honored: 
"I have never been big on titles, but I do know what an honor this one is, and I am incredibly humbled by it. My hope is that by adding this new accolade to my repertoire that it demonstrates my work ethic and passion in my career and for working for the defense sector!" 
Congratulations to Erin Holden for being named one of Dayton Business Journal's Forty under 40! You inspire us!