Published on
Jul 26, 2023
In the heart of Cincinnati's entrepreneurial ecosystem, Black Tech Week took center stage, drawing in more than 3,000 attendees, 100 speakers, and 50 workshops. Unlike most tech events, this three-day conference prioritizes the experiences, culture, and nuances of being Black in the world of tech. Parallax Advanced Research, through its Launch Dayton Project Manager, Reginald Henderson, joined forces with the event to support its mission and gain valuable insights from industry leaders. In this blog post, Reginald will take you through his experience at Black Tech Week 2023, exploring the event's highlights and the lessons he took away.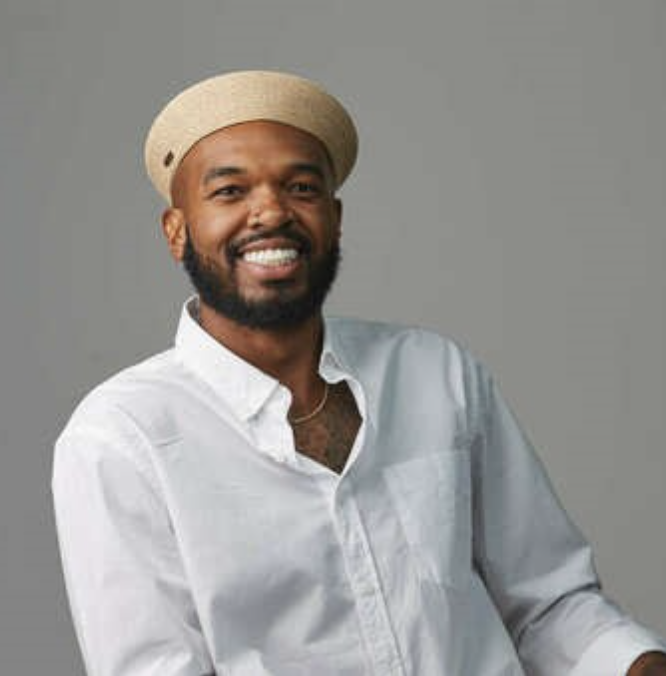 Parallax Advanced Research's Launch Dayton Project Manager Reginald Henderson 
Event Overview: 
Founded in Miami, Florida, in 2013, Black Tech Week made its way to Cincinnati, Ohio, under the ownership of Candice Matthews-Brackeen and Brian Brackeen in 2022. This year's event was centered around the theme "Content. Connection. Culture," aiming to create a welcoming and engaging atmosphere for all participants. Spread across four locations in Cincinnati's Over-the-Rhine neighborhood, the event brought together tech entrepreneurs, investors, and professionals from diverse industries. 
Event Experience: 
As a returning attendee, I was excited to witness the improvements made since last year. The event was exceptionally well-organized, with smooth transitions, clear signage, and an upgraded app experience. Attendees were immediately immersed in a vibrant atmosphere, connecting with each other seamlessly and engaging in meaningful discussions. Live music, interactive experiences, delicious refreshments, and sporty merch added to the overall energy of the event. 
The event's schedule was packed with thought-provoking sessions led by industry leaders from various backgrounds. I found myself torn between equally appealing sessions, each offering valuable insights and knowledge. The small group settings provided ample opportunities to interact with other attendees, leading to insightful conversations and networking opportunities. 
One standout moment was the session on "Innovation and Culture" by Damien Hooper-Campbell, which sparked a thought-provoking group discussion about preventing the exploitation of Black talent by corporations to meet DEI goals and the potential impact of threats against affirmative action. 
Key Takeaways: 
From the numerous sessions and interactions at Black Tech Week, several key insights stood out: 
1. Confidence and trust go hand in hand: The root word of confidence is "confide," which emphasizes the importance of trust in expressing confidence. 
2. Corporate involvement in innovation: Corporations play a crucial role in driving and funding an ecosystem's innovative culture. 
3. Tech is multidimensional: Technology extends beyond coding; it encompasses sales, marketing, business development, and more. 
4. Business is a muscle: Building a successful business requires consistent effort and dedication. 
5. The power of culture: Culture serves as a guiding light and glue in building strong support and following. 
Relating Takeaways to Parallax's Mission: 
These key takeaways hold significant relevance to Parallax's mission and strategic goals. As an organization focused on advanced research, Parallax understands the importance of building a culture of innovation. Black Tech Week showcased how collaboration between businesses, academia, and government can foster such an environment. 
Dayton's innovation culture can benefit from more investment in initiatives and organizations taking risks in the tech space. Just like the entrepreneurs at Black Tech Week, Parallax can play a pivotal role in supporting networks that strive to solve real-world problems through technology. 
Black Tech Week 2023 was a success, leaving a lasting impact on all attendees. At Parallax and Launch Dayton, we're inspired to keep pushing the boundaries of technology and innovation, aiming for a brighter and more inclusive future. Join us in our journey of innovation and growth as we contribute to the thriving tech community in Dayton and beyond. Learn more at https://launchdayton.com/. Together, let's build a flourishing startup ecosystem that empowers all aspiring entrepreneurs from diverse backgrounds. 
### 
About Parallax Advanced Research    
Parallax Advanced Research is a 501(c)(3) private nonprofit research institute that tackles global challenges through strategic partnerships with government, industry, and academia. It accelerates innovation, addresses critical global issues, and develops groundbreaking ideas with its partners. With offices in Ohio and Virginia, Parallax aims to deliver new solutions and speed them to market. In 2023, Parallax and the Ohio Aerospace Institute (OAI) formed a collaborative affiliation to drive innovation and technological advancements in Ohio and for the Nation. OAI, a wholly affiliated institute with Parallax, fosters collaborations between universities, aerospace industries, and government organizations. It receives support from the Ohio Government and manages aerospace research, education, and workforce development projects worth over $300 million. OAI plays a pivotal role in advancing the aerospace industry in Ohio and the nation. More information about both organizations can be found at https://parallaxresearch.org/ and https://oai.org/. 
About Launch Dayton 
Launch Dayton is a collaborative effort to connect entrepreneurs to peers, resources, and supporters, and to tell the stories of our region's thriving startup community. This community exists to support and inspire Daytonians who are building businesses. Launch Dayton partners believe everyone, regardless of their background, should have the opportunity to determine their economic prosperity. Launch Dayton is managed by Parallax Advanced Research. https://launchdayton.com/