Published on
Sep 12, 2022
On August 15, 2022, Parallax Advanced Research and The Ohio State University hosted a Hydrogen Fuel Cell event at the Ohio State Center for Automotive Research (CAR). The event was geared toward government, academic, and industry innovators and researchers focused on this rapidly evolving area of research and development.
The event featured
Download the consolidated speaker PowerPoints, here.
The following is the breakdown of the event
The event was emceed by Dr. John Horack.

Dr. John Horack, Professor and Neil Armstrong Chair in Aerospace at The Ohio State University was the event emcee. He is the inaugural holder of the Neil Armstrong Chair in Aerospace Policy at The Ohio State University, with tenured, full-professor appointments in the College of Engineering's Mechanical and Aerospace Engineering department and the John Glenn College of Public Affairs. A veteran of the spaceflight industry for more than thirty-five years, Dr. Horack is a globally-recognized leader in space-based research, flight hardware development, program management, and space policy.
Presentation by Giorgio Rizzoni, Ford Motor Company Chair in Electromechanical Systems; Professor, Mechanical and Aerospace Engineering; and the Director of The Ohio State University Center for Automotive Research

Since 1999, Giorgio Rizzoni has been the director of the Ohio State University Center for Automotive Research (CAR), an interdisciplinary university research center in the Ohio State College of Engineering. His research activities are related to modeling, control and diagnosis of advanced propulsion systems, vehicle fault diagnosis and prognosis, electrified powertrains and energy storage systems, vehicle safety and intelligence, and sustainable mobility.
Presentation by Ian Jakupca, NASA Glenn Research Center Experience Fuel Cell Technology Lead
After graduating from the University of Dayton, Ian began developing specialized flow control components, instrumentation, and electrochemical stacks for aerospace systems at the National Aeronautics and Space Administration (NASA) Glenn Research Center in Cleveland, Ohio in 2000. His initial work supported the development team working on the next generation Space Shuttle Orbiter fuel cell power system before transitioning to oxygen and hydrogen generation through water electrolysis and regenerative fuel cell energy storage systems. This early component work 5 supported efforts to monitor and operate regenerative fuel cell energy storage systems in vacuum environments.
Presentation by Angelo Kafantaris, CEO of Hyperion Motors, Inc.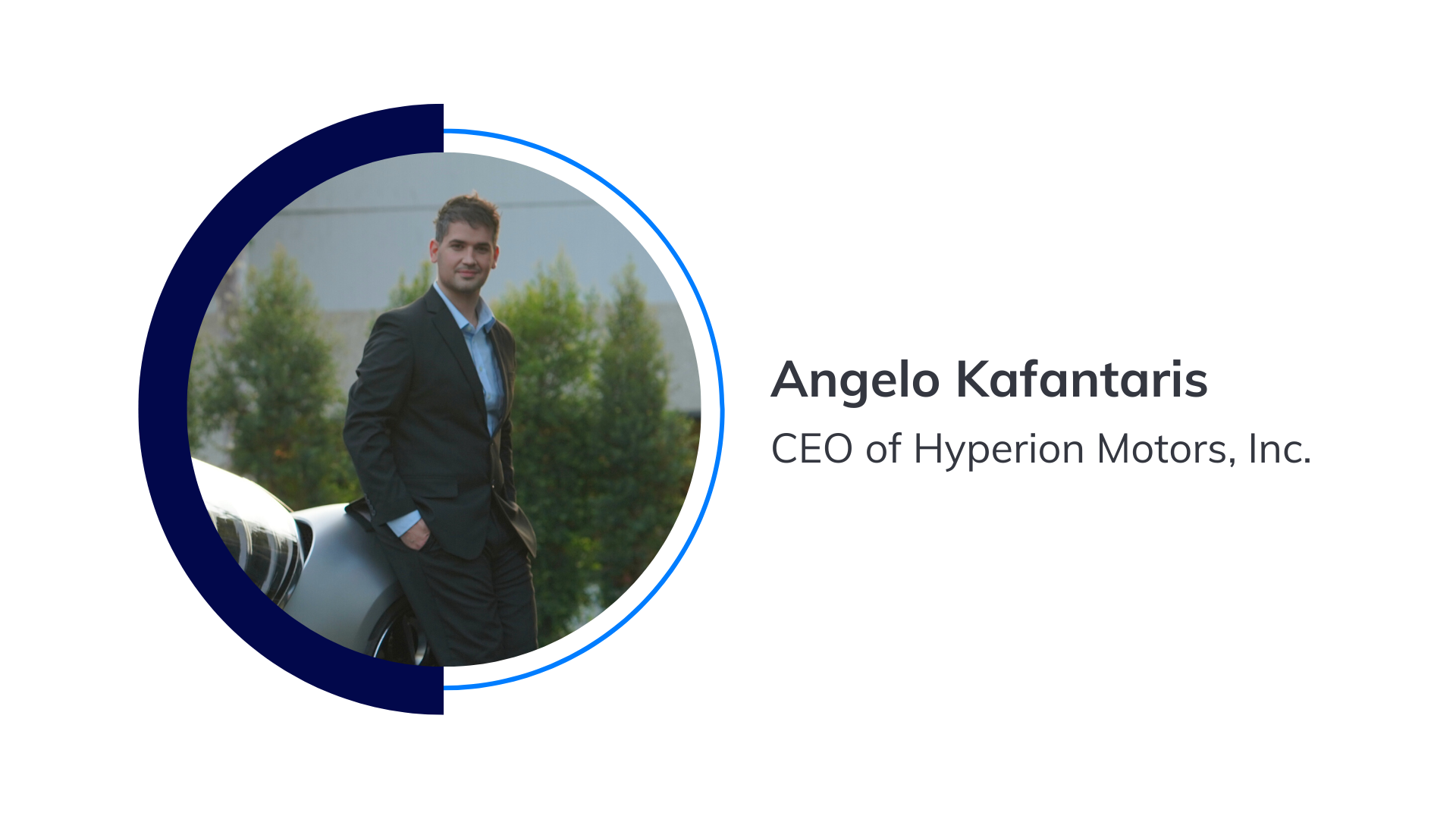 Angelo Kafantaris is the Chief Executive Officer and founder of the Southern California and Central Ohio-based technology startup, Hyperion Companies, Inc., which develops hydrogen fuel cells, energy storage, and advanced mobility solutions. Kafantaris has 6 championed hydrogen for two decades since advocating President George W. Bush to announce his hydrogen technology initiatives in Detroit, Michigan. In 2005, Angelo represented Autoweek at the Detroit Auto Show to select the Hydrogen GM Hi-Wire for the "Eyes on Design Award", stating "hydrogen electric skateboard platforms are the future of transportation".
Presentation by Dr. Thomas Peng, Research Chemist at the Air Force Research Laboratory Energy Office
Dr. Thomas L. Peng is a Research Chemist at the Air Force Research Laboratory ( ) Space Vehicles Directorate. His focus is on applying novel phenomena to create new spacecraft technologies. Currently, he is leading an effort to develop Solid Oxide Fuel Cells (SOFCs) to power next generation space vehicles and driving technology development to realize a space-based power beaming capability. The areas of research of particular interest to Dr. Peng include additive manufacturing, electrochemistry, deployable structures, photovoltaics, kinematics, structural monitoring, thermal management, and RF beaming.
We then hosted a question-and-answer session with NASA, Hyperion, and . Watch the full session below.
We wrapped up the morning with a tour of the CAR facility.
Tour stops included one of the Hyperion motors and the tech garage where Ohio State students work on their projects.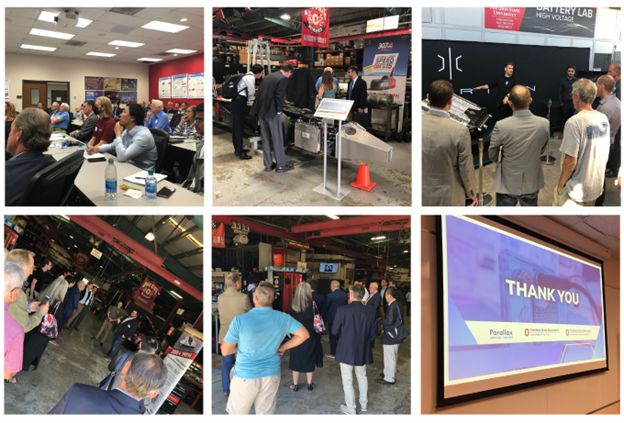 Outcome
The event was a success. We had 41 in-person attendees, 65 virtual attendees, and nearly 40 organizations represented. We want to thank each member of the audience who joined us, both in-person and virtually via Zoom. We're excited to see how Fuel Cell research and development continues to expand.
Stay up-to-date with Parallax events and news by subscribing to our newsletter here.