 Advancing the Science of Intelligent Teaming™ Advancing the Science of Intelligent Teaming™ Advancing the Science of Intelligent Teaming™ Advancing the Science of Intelligent Teaming™ Advancing the Science of Intelligent Teaming™
Who We Are & What We Do
We are a private, nonprofit 501(c)3 research institute headquartered in Dayton, Ohio, with offices in Cleveland, Ohio, and Arlington, Virginia. Our organization is focused on addressing critical issues related to national security and prosperity. Our approach combines resources, competencies, and perspectives from different sectors (academia, industry, and the government) to drive innovation and creative solutions to hard problems.
Our Vision
To advance the Nation's innovation advantage.
Our Mission
We deliver innovative research and provide technology, human, and business solutions via The Science of Intelligent Teaming™ for government, industry, and academic clients with critical challenges.
Parallax caters to a diverse customer base, ranging from local entrepreneurs to academics, to government teams tackling our Nation's most demanding problems. Click on the buttons below to learn more about the various programs, affiliates, and capabilities managed by Parallax.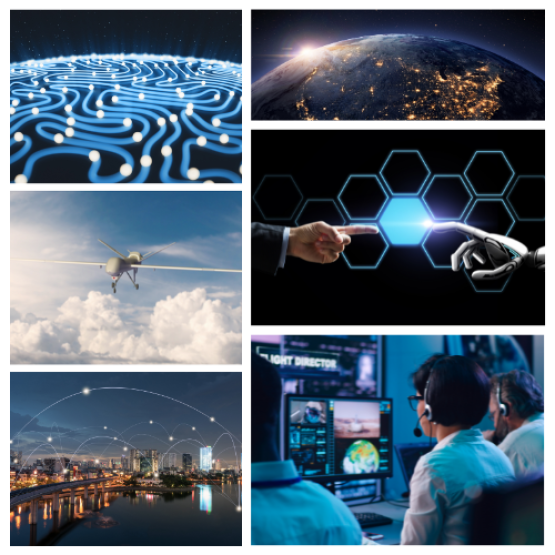 Research & Technology Development (geared toward U.S. Defense and Intelligence Agencies):
Parallax is dedicated to collaborating with the Department of Defense, U.S. Intelligence Agencies, and U.S. Defense Agencies to drive research and development efforts. Our focus on breakthrough technologies across land, sea, air, and space aligns with the strategic objectives of these organizations. By leveraging our expertise in artificial intelligence and autonomy, human and machine teaming, uninhabited vehicles command and control, complex modeling, and multi-domain ISR we provide innovative solutions to address critical challenges in national security. Our commitment to pushing technological boundaries makes us a trusted partner in advancing defense capabilities and enhancing mission success.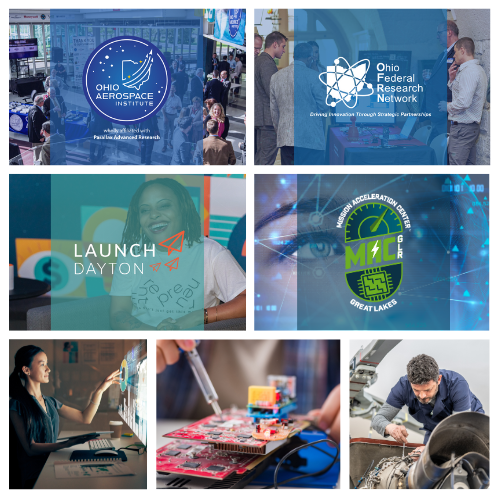 Education, Workforce, and Small Business Support (geared toward Statewide and Nationwide Industry, Academia, and Government):
At Parallax, we believe in the significance of fostering collaboration and innovation across industry, academia, and government sectors. We actively offer comprehensive consulting services and manage a suite of networks specifically designed to support entrepreneurs, researchers, and organizations within innovation ecosystems. Through our collaborations with industry leaders, academic institutions, and government entities, we facilitate the sharing of resources, competencies, and perspectives. Our objective is to enhance collaboration and drive innovation activities, including technology transition, economic development, and entrepreneur support.