Published on
Oct 25, 2023
Dayton, OH – Parallax Advanced Research, a leader in research and development, is thrilled to be among the celebrated MarCom Award honorees in 2023. The Marcom Awards, a renowned international creative competition for marketing and communication professionals, recognizes outstanding achievement in the concept, direction, design, and production of marketing and communication materials and programs. Entries encompass a wide range of contributors, including corporate marketing and communication departments, advertising agencies, public relations firms, design shops, production companies, and freelancers.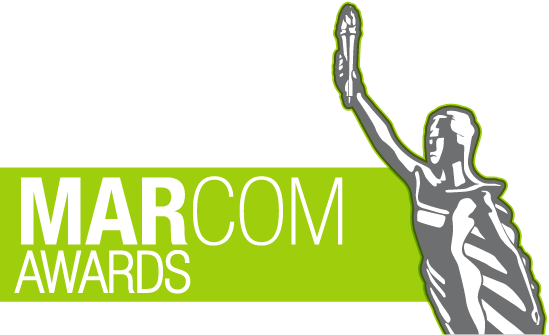 Parallax Advanced Research is honored to be recognized for its work in the following categories: 
"Innovation Chronicles" blog, celebrating breakthroughs and the talent of its brilliant engineers and scientists, has been awarded the Platinum Award in the Publications, Blog category. 
"Forging the Future of Aerospace" marketing and promotion campaign, in collaboration with the Ohio Aerospace Institute, has achieved the Gold Award in the Strategic Communications, Marketing/Promotion Campaign, Integrated Marketing category. 
"Navigating New Horizons – Ohio Federal Research Network" campaign for advanced air mobility has received an Honorable Mention in the Strategic Communications, Communications/Public Relations, Public Relations Program category. 
This year's Marcom Awards competition resulted in 6,500 entries from the United States, Canada, and 43 other countries. The Marcom Awards is judged by industry experts who seek work that sets an exceptional standard, thereby becoming a benchmark in the creative field. As one of the world's oldest, largest, and most esteemed creative competitions, winning a Marcom Award is a highly coveted form of recognition within the creative industry. Recipients span a wide spectrum, ranging from prominent international creative agencies and Fortune 500 corporations to individual creative professionals. The Marcom Awards is sponsored and evaluated by the Association of Marketing and Communication Professionals (AMCP), a 28-year-old global organization comprising several thousand creative professionals. 
"Parallax Advanced Research's recognition by the Marcom Awards is a testament to our commitment to pushing the boundaries of excellence in various fields, including marketing and communications," said Jessica Pacheco, Marketing & Communications director, Parallax Advanced Research. "We are grateful to the Marcom Awards for recognizing our contributions and to our dedicated team for making these achievements possible." 
### 
About Parallax Advanced Research: 
Parallax Advanced Research is a 501(c)(3) private nonprofit research institute that tackles global challenges through strategic partnerships with government, industry, and academia. It accelerates innovation, addresses critical global issues, and develops groundbreaking ideas with its partners. With offices in Ohio and Virginia, Parallax aims to deliver new solutions and speed them to market. In 2023, Parallax and the Ohio Aerospace Institute formed a collaborative affiliation to drive innovation and technological advancements in Ohio and for the Nation. The Ohio Aerospace Institute plays a pivotal role in advancing the aerospace industry in Ohio and the nation by fostering collaborations between universities, aerospace industries, and government organizations and manages aerospace research, education, and workforce development projects. More information about both organizations can be found at https://parallaxresearch.org/ and https://oai.org/.